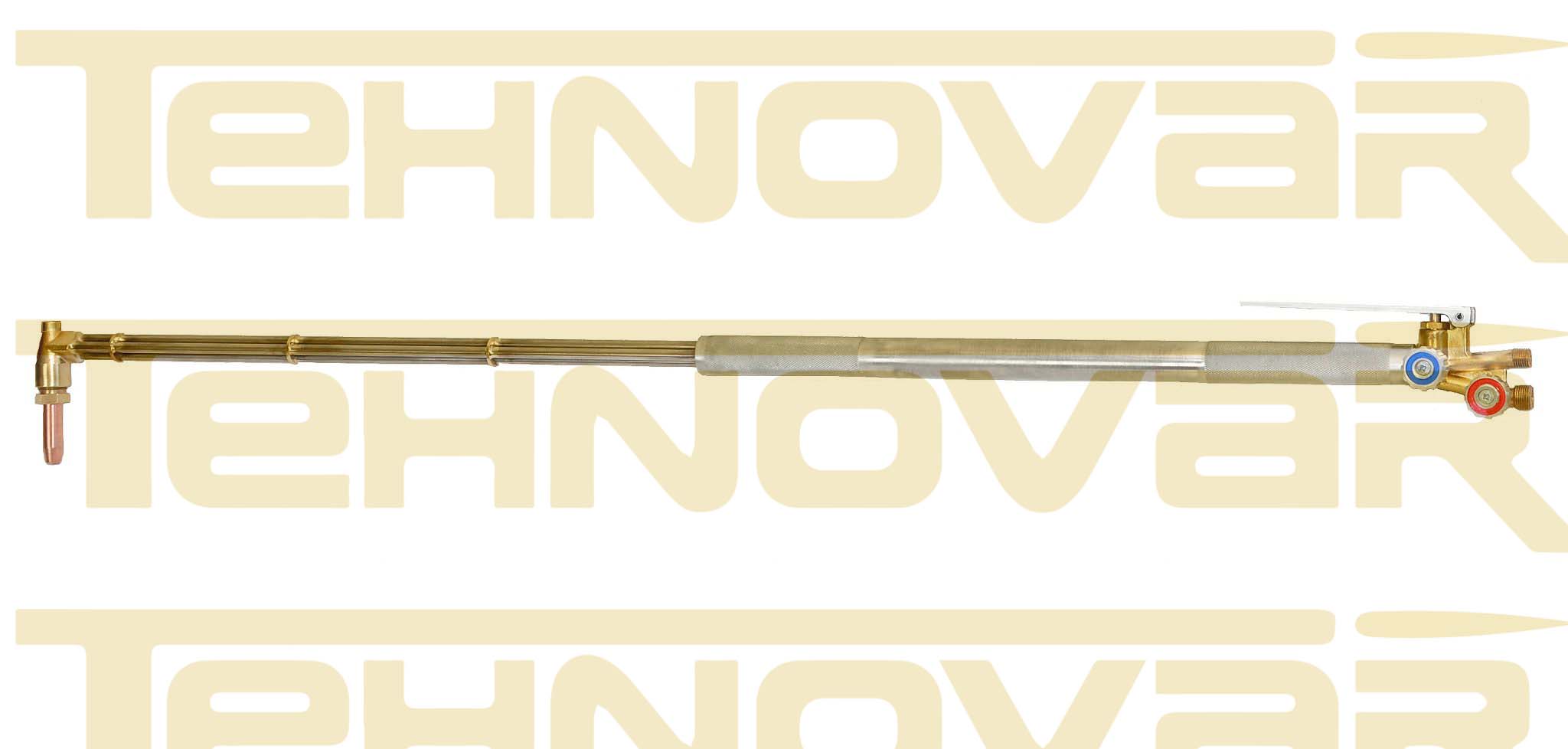 Universal torch – 2430, for mixing nozzle L-280 mm
Lenght adjustable up to L 2000 mm
Manual torch 2432 – for mixing nozzle L173 mm
lenght adjustable up to 1200 mm
Universal torch handle 5001
Connection: GAS-R 3/8″ LH / 02-R1/4″
Mixing nozzle and thorch guide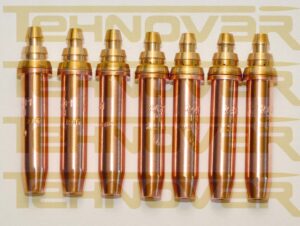 Mixing nozzle 2431 for manual torches 2430 and 2432
| | | | |
| --- | --- | --- | --- |
| Material thickness mm | Nozzle tag | Oxygen pressure bar | Pressure PB/ZG bar |
| 1-10 | 2431/0 | 1.5-2 | 0.2 |
| 10-25 | 2431/1 | 2.5-3 | 0.2 |
| 25-50 | 2431/2 | 3-4 | 0.2 |
| 40-80 | 2431/3 | 3-4.5 | 0.5 |
| 80-150 | 2431/4 | 3.5-5.5 | 0.5 |
| 150-200 | 2431/5 | 4.5-5.5 | 0.5 |
| 200-250 | 2431/6 | 5-6 | 0.5 |
Considerable savings in fuel gas and oxygen consumption.
The service life of the nozzle is extended.
The nozzles are designed to work in all working conditions, they prevent the flame from returning to the burner.
Safety device ISO 9001 22105 CE 1837
All conectors measures are adjustable to the customer demand.